ISPE MEMBERS COVID-19 WORK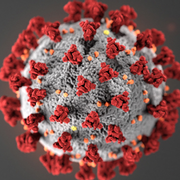 COVID-19 has emphasized the importance of epidemiologic expertise on many levels, including our work in pharmacoepidemiology. This webpage is dedicated to featuring ISPE members' work aimed at addressing the pandemic. ISPE members work on every continent and on a broad range of initiatives from determining what drives transmission and prognosis to finding safe and effective treatment and vaccines, from helping to shape policy and guidance to design and govern valid research to integrating relevant topics in educational and outreach activities. Examples of ISPE members' rapidly evolving work are listed below.
---
FDA Sentinel System's Efforts to Protect Public Health in COVID-19 Pandemic
FDA's Sentinel System is engaged in numerous activities to protect and promote public health during the COVID-19 pandemic, including:
Monitoring critical drugs to assess changes in utilization over time and by geography
Describing the course of illness among hospitalized COVID-19 patients, including their characteristics, healthcare utilization, disease progression, and outcomes
Evaluating the use of computable phenotypes to help identify COVID-19-positive patients in real world data
Developing an adaptable protocol designed to support a variety of on-demand queries and support subsequent studies of the safety or effectiveness of treatment in COVID-19 patients in special populations of interest such as pregnant women and pediatric patients
Assessing the occurrence of coagulopathy and its risk factors among hospitalized COVID-19 patients
Sentinel is also collaborating with the Reagan-Udall Foundation and Friends of Cancer Research COVID-19 Evidence Accelerator.
Please visit the Sentinel website to learn more.
---
OHDSI community activity to generate evidence to support best decisions in the current COVID19 crisis
ISPE members are leading activities within OHDSI uses its big data network to generate evidence to support COVID-19 treatment decisions including:
Characterisation: including description of COVID19 patients, natural history of the disease, treatment patterns, outcomes.
Prediction: generating and validating prediction algorithms for the identification of patients at high risk of severe disease
Estimation: conducting rapid pharmacoepi studies to further characterise the safety and potential anti-viral effects of target treatments that are being 'repurposed' for the management of patients with covid19
OHDSI posts new outputs on its website at: https://www.ohdsi.org/covid-19-updates
---
Commentaries and editorials regarding COVID-19
Ensuring Access to Medications in the US During the COVID-19 Pandemic published in JAMA
An Epidemic in the Midst of a Pandemic: Opioid Use Disorder and COVID-19 published in Ann Intern Med
Searching for an effective Covid-19 treatment: promise and peril published in Stat
Considerations for pharmacoepidemiological analyses in the SARS‐CoV‐2 pandemic published in PDS
ISPE collaborated on the statement The Importance of Epidemiologists and Epidemiological Research in the Context of COVID-19 issued by the International Network for epidemiology in Policy view PDF
Smith MY, Bahri P, Gaudino JA, Moreira RS, Danyluk GM, Palevsky SL. The role of epidemiologists in communicating SARS-CoV-2 evidence: A call for adopting epidemiological literacy standards. IJE June 2021, DOI: 10.1093/ije/dyab128
---
Safety studies of proposed COVID-19 treatments and vaccines
ISPE members are evaluating the safety of drugs and vaccines for COVID-19.
Safety signals for QT prolongation or Torsades de Pointes associated with azithromycin with or without chloroquine or hydroxychloroquine published in RSAP
Monitoring the benefits and safety of the new corona vaccines press release from the University of Utrecht
---
Other research papers on COVID-19
Improving Precision and Power in Randomized Trials for COVID-19 Treatments Using Covariate Adjustment, for Ordinal or Time to Event Outcomes published in medRxiv
Association between NSAIDs use and adverse clinical outcomes among adults hospitalized with COVID-19 in South Korea: A nationwide study published in Oxford Academic
Clinical Outcomes From COVID-19 Following Use of Angiotensin-Converting Enzyme Inhibitors or Angiotensin-Receptor Blockers Among Patients with Hypertension in South Korea: A nationwide study published in medRxiv
---
Danish Medicines Agency
ISPE members are working with the Danish Medicines Agency to establish a registry of all Danish COVID-19 patients that is continuously updated and linked to the existing Danish health and administrative registries. This will allow analyses of how drugs, demographic factors and diseases affect the course of COVID-19. More information about the project which is open for collaboration is available here.
---
View ICH E8 (R1) Guidelines on General Considerations for Clinical Trials
---
COVID-19 Health Information Exchange - Join the global fight against COVID​
ISPE members have worked on a registry aimed at capturing COVID-19 patients' experiences to inform research and clinical care.
www.helpstopCOVID19.com is a health information exchange that was created to learn about preventative actions, symptoms and what factors increase or decrease people's chance of getting seriously ill, including evaluation of non-prescription and prescription medicines, vitamins, minerals, herbals, and underlying health conditions. This registry is unique in its focus on non-hospitalized patients and the community reporting of information not routinely included in existing health records. It is currently enrolling participants in the US and UK, and will be rolled out in other countries shortly. As a community, we all need to know about symptoms among those of us who may have been exposed to COVID-19. The developers of the registry are seeking help in promoting awareness about this study. For more information, contact Nancy Dreyer, Matthew Reynolds, or Christina Mack.
---
Additional information on COVID-19
---
Recent Webinars
UNC Department of Epidemiology and Institute for Global Health and Infectious Diseases, Gillings School of Public Health, University of North Carolina, Chapel Hill
View the webinar
* Note: the case numbers and death count in this webinar are outdated but the content on corona viruses, COVID-19 and how infectious diseases are monitored has not changed.
(Last updated 5/7/2020)