Latin America RIG
Established April 2013
Our Mission
Our mission is to promote learning of pharmacoepidemiology, to network, and to create a cohesive membership throughout the Latin American countries. The LARIG also raises awareness about the practical uses of pharmacoepidemiology at both governmental and non-governmental levels. The LARIG is interested in expanding the critical mass and expertise in pharmacoepidemiology at all levels in the region, and expand the involvement of Latin America in ISPE-related activities. The LARIG serves as a resource for its members to support, mentor, and network with one another.
Meeting Schedule
The RIG meets several times per year by teleconference and face-to-face at ICPE.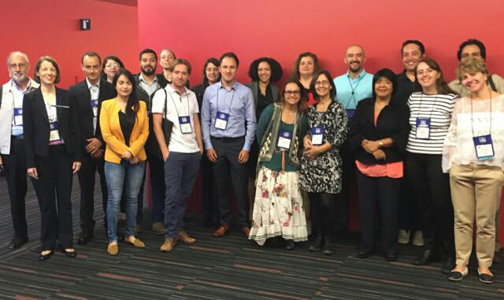 Committee Members
| | |
| --- | --- |
| Chair | Yesenia Rodriguez |
| Vice Chair | TBD |
Please visit our ISPE Community for the latest RIG news, upcoming meetings, membership, documents library, connecting with RIG members and leaders, and more. An account is needed to access the community and join it.